Report broken pages, technical or accessibility issues, or feedback about this website to our Webmaster's email address below

" Those things you do for one's self are gone when you are gone, but the things you do for others remains as your legacy."

Among the Blue Knights Law Enforcement Motorcycle Club members,

 "There are no strangers, only friends you haven't met."

© 2018-2020 md1blueknights.org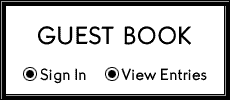 Nathaniel "Nat" Barbour 

EOW  November 23, 2015

In the Spring of 1974, several law enforcement officers from the Bangor, Maine (USA) area met and formed a small, local

motorcycle club. Today we are approximately 

650 chapters, 19,500 + members in 11 conferences within 

29 countries strong and growing.

Our Founding Fathers are: Joel Rudom, Bill Robinson, Doug Miner, Ed Gallant, Mike Hall, Chuck Gesner, Wayne Labree, Chuck Shuman.

Last date updated: August 2, 2020

Jul 04, 1938 - Mar 30, 2020 (age 81).

"Get your lean on, by leaning in !"

ALERT

Status RE: Mandatory Facemasks in both Washington D.C. and Baltimore, MD

https://time.com/5870298/dc-mayor-mandatory-face-mask-covid-19/

https://www.wbaltv.com/article/coronavirus-announcements-maryland-july-21/33379642

We will keep all apprised of the status as it 

unfolds !