Report broken pages, technical or accessibility issues, or feedback about this website to our Webmaster's email address below

" Those things you do for one's self are gone when you are gone, but the things you do for others remains as your legacy."

Among the Blue Knights Law Enforcement Motorcycle Club members,

 "There are no strangers, only friends you haven't met."

© 2018-2020 md1blueknights.org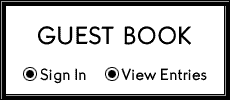 Nathaniel "Nat" Barbour 

EOW  November 23, 2015

In the Spring of 1974, several law enforcement officers from the Bangor, Maine (USA) area met and formed a small, local

motorcycle club. Today we are approximately 

650 chapters, 19,500 + members in 11 conferences within 

29 countries strong and growing.

Our Founding Fathers are: Joel Rudom, Bill Robinson, Doug Miner, Ed Gallant, Mike Hall, Chuck Gesner, Wayne Labree, Chuck Shuman.

Last date updated: May 17, 2020

As riding season is quickly approaching, we have added an additional resource in reference to impromptu pick up rides. 

To join our GroupMe Chat simply scan the QR code found on our members only (password protected) page.

Blue Knights Maryland Chapter I ask that we all stay safe and take the necessary precautions to prevent the spread of the COVID-19 virus. 

We appreciate the coming change in seasons and all that is anticipated relative to motorcycling. Getting out can certainly free the mind, but carelessness can harm the body. Distracted drivers remains just one of our many crosses to bear. 

Ride Safely with Pride !!!

P.S. See our President's message on our Bulletin Page.

Jul 04, 1938 - Mar 30, 2020 (age 81).

"Get your lean on, by leaning in !"