Report broken pages, technical or accessibility issues, or feedback about this website to our Webmaster's email address below

" Those things WE do for OURSELVES are gone when WE are gone, but the things WE do for others remains as OUR legacies !"

Among the Blue Knights Law Enforcement Motorcycle Club members,

 "There are no strangers, only friends you haven't met."

© 2018-2020 md1blueknights.org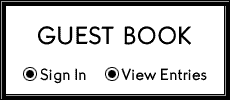 Nathaniel "Nat" Barbour 

EOW  November 23, 2015

In the Spring of 1974, several law enforcement officers from the Bangor, Maine (USA) area met and formed a small, local

motorcycle club. Today we are approximately 

650 chapters, 19,500 + members in 11 conferences within 

29 countries strong and growing.

Our Founding Fathers are: Joel Rudom, Bill Robinson, Doug Miner, Ed Gallant, Mike Hall, Chuck Gesner, Wayne Labree, Chuck Shuman.

Last update: December 23, 2020

On Wednesday, December 23, 2020  a dedication ceremony for 

Gail Cobb Way at 14th and D Streets. Gail A. Cobb was the first African American female officer killed in the line of duty. On the day of her death, the 1400th block of D Street, N.E. and the 300 block of 14th Place, N.E. were lined with police cruisers as the men and women of the Metropolitan Police Department paid their respects to Officer Cobb, their fallen comrade. Officer Cobb's death was recognized by United States President Gerald Ford, District of Columbia Mayor Walter Washington, and other local and national government officials. Officer Cobb was not only a heroine to her colleagues in the Metropolitan Police Department and to her city, but she continues to serve as a role model for young women across the country who wish to serve their communities.

FOP Lodge # 1's Dedication of Gail Cobb Way