Report broken pages, technical or accessibility issues, or feedback about this website to our Webmaster's email address below

" Those things you do for one's self are gone when you are gone, but the things you do for others remains as your legacy."

Among the Blue Knights Law Enforcement Motorcycle Club members,

 "There are no strangers, only friends you haven't met."

© 2018 md1blueknights.org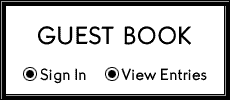 Blue Knights' 2019 Mason Dixon Spring Conference hosted by Maryland Chapter 1. 

Place your cursor on the 

Mason Dixon logo below and click to access our online registration. 

If you prefer conventional mailing please access our 

2019 Blue Knights MDC 

Spring Conference flyer 

and registration form on our 

events page.

Nathaniel "Nat" Barbour 

EOW  November 23, 2015

Blue Knights-Maryland Chapter 1's  

2019 Warren T Holmes Crab Feast and Family Weekend.

To access our online registration place your cursor on crab and drink image below & click. 

For all registrants who prefer registrating via conventional mailing our registration form is available below in PDF format.

In the Spring of 1974, several law enforcement officers from the Bangor, Maine (USA) area met and formed a small, local motorcycle club. Today we are approximately 650 chapters, 19,500+ members in 11 Conferences within 29 countries strong and growing.

Our Founding Fathers are: Joel Rudom, Bill Robinson, Doug Miner, Ed Gallant, Mike Hall, Chuck Gesner, Wayne Labree, Chuck Shuman.

Blue Knight Brothers and Sisters:

Until 24 April 2019 there are still rooms available for the 2019 Mason-Dixon Spring Conference at a reduced rate.  

But they are going fast. 

If you encounter problems when calling the hotel registration line please call Ms. Crystal Walker, Sales Coordinator directly at (240) 542-1226.  

Let her know that you are registering for the conference in May and she will take care of your registration.  

Be advised that there is one room block left and

the code for the block is Blue Knights #2. You can access the hotel booking link below. 

If you have any questions or problems with your registration please give me a call at (703) 494-4792 (home)

or (703) 357-7556 (cell).

Ride With Pride:

Fred Allen, President

Maryland 1

rlf  4/19/2019