Report broken pages, technical or accessibility issues, or feedback about this website to our Webmaster's email address below

" Those things you do for oneself are gone when you are gone, but the things you do for others remains as your legacy."

Among the Blue Knights Law Enforcement Motorcycle Club members,

 "There are no strangers, only friends you haven't met."

Place your cursor on the Big Blue Crab below and click to gain access to our online registration.

* Create your account.

* Set your password.

* Follow the prompts after the completion of each page.

* Remember to add your t-shirt order to your cart.

* Choose your method of payment 

(echeck or credit card).

* Checkout complete.

Please note all online registrations 

after July 1st will be charged 

an additional $5.00 late fee !!!

© 2018 md1blueknights.org
Please read :

Acceptance of this privacy policy

You acknowledge that you have read this Policy and agree to all its terms and conditions. By using the Website or its Services you agree to be bound by this Policy. If you do not agree to abide by the terms of this Policy, you are not authorized to use or access the Website and its Services.

Contacting us 

If you have any questions about this Policy, please contact us at md1blueknights@gmail.com

These documents were last updated on April 10, 2018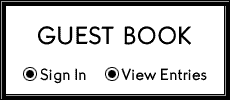 Online registration is available for our 

Warren T. Holmes Crab Feast & Family Weekend registrants this year​ !!!

to access

our mobile 

website !

Our Final Crabfeast Committee Meeting will be held at our 

FOP Lodge Wednesday, 

July 25, 2018 at 6:30pm.