Report broken pages, technical or accessibility issues, or feedback about this website to our Webmaster's email address below

" Those things you do for one's self are gone when you are gone, but the things you do for others remains as your legacy."

Among the Blue Knights Law Enforcement Motorcycle Club members,

 "There are no strangers, only friends you haven't met."

© 2018 md1blueknights.org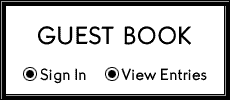 Blue Knights-Maryland Chapter 1's  

2019 Mason Dixon Spring Conference. 

Place your cursor on the 

Mason Dixon logo above and click to access our online registration. 

If you prefer conventional mailing please access our 

2019 Blue Knights MDC 

Spring Conference flyer 

and registration form on our 

events page.

Nathaniel "Nat" Barbour 

EOW  November 23, 2015

Tickets can be purchased through our store tab top left.