Report broken pages, technical or accessibility issues, or feedback about this website to our Webmaster's email address below

" Those things you do for oneself are gone when you are gone, but the things you do for others remains as your legacy."

Among the Blue Knights Law Enforcement Motorcycle Club members,

 "There are no strangers, only friends you haven't met."

© 2018 md1blueknights.org
Please read :

Acceptance of this privacy policy

You acknowledge that you have read this Policy and agree to all its terms and conditions. By using the Website or its Services you agree to be bound by this Policy. If you do not agree to abide by the terms of this Policy, you are not authorized to use or access the Website and its Services.

Contacting us 

If you have any questions about this Policy, please contact us at md1blueknights@gmail.com

These documents were last updated on April 10, 2018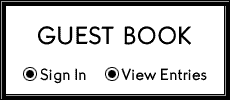 Maryland Chapter 1 

will be 

hosting the 

2019 Mason Dixon Spring Conference. 

Soon you will be able to place your cursor on the Maryland Flag - Mason Dixon logo above to access our online registration. 

Now you can access our 

2019 Blue Knights MDC 

Spring Conference flyer 

and registration form on our 

event page.

​The Annual Riviera Beach Memorial Appreciation Day 

September 22nd.

Parade starts at 1000hrs.

Shell Gas Station in Bowie (16501 Ballpark Rd, Bowie, MD 20716) ​

Meet Time: 0830hrs

KSU: 0900hrs

Approximately 40 

minute ride with 

medium 

traffic. 

Click the Registration Form and Waiver of Liability here to open and print both.

If interested please contact Henry Seppi (K9MOMNPOP

@aol.com) or Robert Freeman (rf4362293

@gmail.

com)

See our Google calendar on the Events page for further details.

Nathaniel "Nat" Barbour 

EOW  November 23, 2015